Publish Kids Poems Here!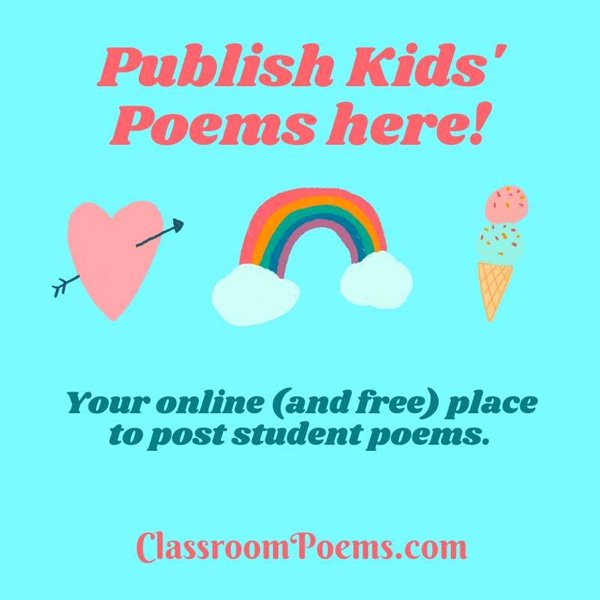 This is the place for students and emerging poets to publish kids poems! If you are a teacher or a home-school parent, this is the place to put your students' poems out into the real world. Give your student(s) the chance to feature their very best work. Not all submissions will be published. So please make certain your students send only their best work!
You may send one poem -- or as many as you'd like. Please include:
* Student First Name (and optional last initial)
* Age or Grade Level and School Name
* City and State (or if out of US, location information)
* If the poem was an award winner, please include this information.
* If you are sending multiple poems, please enter one poem per entry form.
* For more information, please CONTACT me.

Publish Your Best Student Poem Here!
Click on the link below to fill out the Poetry Submission Form and send us your very best work.
Poems by Other Students
Click below to see contributions from other young poets to this page...