Fun Learning with Classroom Poems
The best thing about classroom poems is that they are a fun, un-intimidating way to add literature to your curriculum.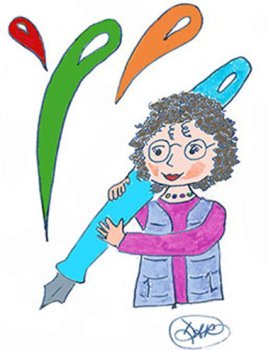 Whether you are a classroom teacher or a homeschooler, poems are a fun addition to whatever you are teaching. They are easy to read, fun, and painless even for reluctant readers.
I have been writing poems since, well, forever. Some have made their way into my books and into magazines. Some are in anthologies and have been featured in educational textbooks and standardized tests. But there are many more that I'm happy to share with you as well.
Humorous Classroom Poems for Special Occasions
Seasons change, the year spins round, and birthdays and holidays are always here — or around the corner. What better way to have your students give a gift from themselves, than to have them share a poem with a friend or family member for a birthday or holiday. In this site you will find birthday rhymes, Mother's Day and Father's Day poems, , Christmas, Valentine's Day and St. Patrick's Day poems, and so many more. Don't forget Get Well Poems and Thank You poems, when someone has done a kindness or given you a gift, encourage your student to give a poem. Check out the navigation bar, or the links on this page and start clicking to find exactly what you need!

Word Play and All Writing Poems
Whether you want to teach a bit about poems so that students can start writing — or if you just want some happy reading, check out these Limericks, Haiku, and Cinquains. Learn about Ballads,, Acrostics and Couplets. Start your students playing with words with other ways than Rhyme. Learn about Alliteration, Personification, Metaphors, and Similes. If  you're so inclined, there are many pages of Poetry Lessons to help you get started. Have fun! Click around and start exploring.

Just Plain Old Funny Poems for the Classroom
Of course, there may be a very simple reason you're at this site. You want to enjoy some poems! There are short poems, kids' poems, poems about food, family, animals, Michigan (my home state), school, twisted and odd people, and much, much more! Just go to the Funny Poems section and have at it — and have fun, because that's what it's all about.
All the classroom poems on this site are yours to share for personal use. However, if you'd like to republish on another web site, in print, or for any commercial purpose, please contact us for Permissions.
All best, Denise Rodgers