ClassroomPoems.com
Terms of Use and Permissions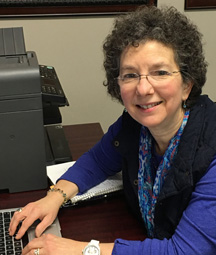 Hi, this is me, Denise Rodgers, posing with my MacAir in hand.

Personal Use:
All the poems on this web site are free for your own personal use and gift-giving. Copy them, share them, write them into cards, if you like. I'd appreciate you writing "by Denise Rodgers," at the end of the poem, when you share them. Please also link back to this site!
Permissions:
All poems on this site are copyright protected. If you would like to publish these poems on another web site, or in any other print or electronic form, please contact me for permissions information. 
If you use the form below to contact me, I personally promise that you will be on no list and that you will hear from me regarding this web site.
I sincerely hope that these terms are clear, and more importantly, that you enjoy all the classroom poems on this web site!
Thank you!
Denise Rodgers