Make Mom (and Grandma) Happy
with a Poem from ClassroomPoems!

Mother's Day has never been more important! Many of us around the world are housebound due to the coronavirus pandemic. Many moms have been working double duty, working their job from home AND being a full-time mother! Whether you are a teacher or educator, or a beleaguered mom, these poems can bring a smile to your face. They can also be something to share with your students or with your own children at home. Click on the Mother's Day Poems link, or on the picture above for a page of funny poems about moms. Don't forget that grandmas are also mothers! Share these poems with those special ladies, too! And while you're at it, check out the page of Metaphor Examples by clicking on the link, or on the picture below. Metaphors are the gateway to fun wordplay --- and to great writing!
Metaphor Examples to Get You Started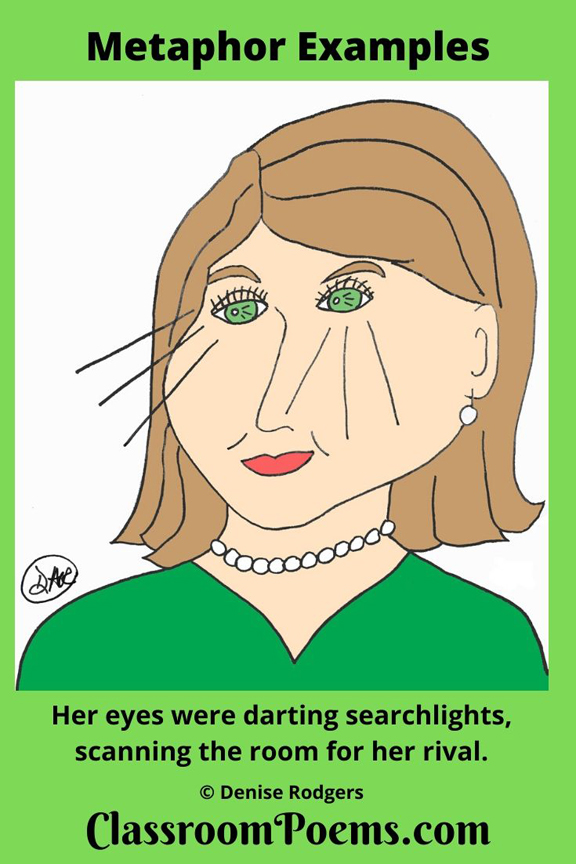 Enjoy the Metaphor examples by clicking the link or the picture above. Enjoy all the examples, and work with your kids to create some of your own. It's fun. It's free. And you can never run out of more tasty metaphors.

Wishing you the best as we all bear through the reality of this pandemic. Please feel free to reach out with any poetry questions or suggestions at my Contact Page Wishing everyone a Happy Mother's Day and many sunny and healthy days ahead! Sincerely, Denise Rodgers
One more thing...
If this newsletter is not a joy and a pleasure, please unsubscribe, below. Our goal is to make people happy.
All best, Denise Rodgers

---